Welcome Agents!
Welcome to Grade 6, a year of learning, challenging ourselves to grow, and finding joy in understanding life. I am here to make sure students have everything they need to grow into the person they want to be, to understand themselves and find their purpose in our community.
As we begin the year, we will start by organizing our tools and materials so that we know where everything belongs and how to find it.
School supplies: 
Please label all student supplies. In addition to labeling supplies, please unpack all materials and help your child organize themselves as much as possible before the first day of class. The first few days back are very exciting, having school supplies ready to go helps support students as they organize their new lockers and desks eliminating a degree of chaos for your child in the classroom.
See the blog for an example of how students will organize supplies this year.
Classroom Location:
Your child will be in Portable 6 located beside the library.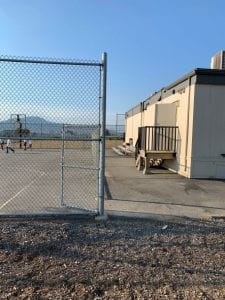 Entering and Exiting the Portable:
The student will enter through the East facing door. This will allow students to wash their hands upon entering the classroom and then organize their personal items in the locker area. Students generally exit the classroom through the East door.
If you happen to stop in to visit us, please knock on the WEST facing door.
On Tuesday morning we will be entering through the EAST facing door, there will be a sign to direct you where to go in case you aren't sure! You are welcome to escort your child to the portable but will be unable to enter the classroom at this time.
Bell Times:
8:45 am Portable 6 will be open for your student to enter. Upon entering the classroom ALL students will first wash their hands, then proceed to prepare for the day.
8:55 am Class begins:  If a student comes late to school, please come directly to portable 6 and follow the morning routine (enter through a west-facing door). Wash hands first, then quietly prepare for the day.
2:55 pm Class dismissal: Students will line up outside and will await pick up.
*see class blog for daily schedule
Classroom Blog:
It is important to subscribe to the classroom blog to get updates and important information for the class.